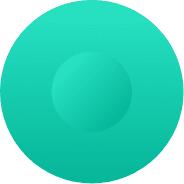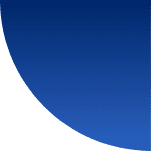 Your trusted partner for stocks
Expert Advice, Capital Growth
We provide high performance
Serving the market since 1927, our experience spans not only decades but also generations. Our strength lies in having an unparalleled view of the markets thereby providing nuanced and client specific advice to our investors
Services
Your Trusted Partner for Your Growth

"Attention Investors. Stock Brokers can accept securities as margin from clients only by way of pledge in the depository system w.e.f. September 01, 2020.2. Update your email id and mobile number with your stock broker / depository participant and receive OTP directly from depository on your email id and/or mobile number to create pledge.3. Check your securities / MF / bonds in the consolidated account statement issued by NSDL/CDSL every month Issued in the interest of Investors"
Attention Investors "Prevent unauthorised transactions in your account –> Update your mobile numbers/email IDs with your stock brokers. Receive information of your transactions directly from Exchange on your mobile/email at the end of the day ………. Issued in the interest of Investors" "KYC is one time exercise while dealing in securities markets – once KYC is done through a SEBI registered intermediary (broker, DP, Mutual Fund etc.), you need not undergo the same process again when you approach another intermediary."
No need to issue cheques by investors while subscribing to IPO. Just write the bank account number and sign in the application form to authorise your bank to make payment in case of allotment. No worries for refund as the money remains in investor's account.
We are doing trades in Pro Account
Stock Update
Update for the Day
| INDEX | HIGH | LOW | CLOSE |
| --- | --- | --- | --- |
| India VIX | 13.16 | 11.34 | 12.9925 |
| Nifty 50 | 20702.7 | 20507.8 | 20686.8 |
| Nifty Bank | 46484.4 | 45484.2 | 46431.4 |
| Nifty FinSrv25 50 | 24432.6 | 21646.4 | 24432.6 |
| Nifty Midcap 50 | 12519.6 | 12412.9 | 12464.5 |
Last Updated: 2023-12-04
| NAME | HIGH | LOW | CLOSE |
| --- | --- | --- | --- |
| ADANIENT | 2362.7 | 2531.2 | 7.13 |
| ADANIPORTS | 827.8 | 878.65 | 6.14 |
| BPCL | 438 | 461.5 | 5.37 |
| EICHERMOT | 3891.2 | 4180.35 | 7.43 |
| ICICIBANK | 946.7 | 991.2 | 4.7 |
Last Updated: 2023-12-04
| NAME | HIGH | LOW | CLOSE |
| --- | --- | --- | --- |
| BRITANNIA | 4970.75 | 4937.75 | -0.66 |
| HDFCLIFE | 682.15 | 674.95 | -1.06 |
| SUNPHARMA | 1231.25 | 1231.15 | -0.01 |
| TITAN | 3489.5 | 3488.4 | -0.03 |
| WIPRO | 407.65 | 407.45 | -0.05 |
Last Updated: 2023-12-04
Call us Back
Request a call back
A wonderful serenity has taken possession of my entire soul, like these sweet mornings of spring which I enjoy.
Why Choose Us
We're a global stakeholder relations and partnership building consultancy.
As members of BSE, NSE and CDSL, our clients get a one stop shop solution to their financial needs. Expert advice is also provided for allocation of funds towards Mutual Funds and Insurance Coverage.
Filling complaints on SCORES- Easy & Quick?

a. Register on SCORES portal
b. Mandatory details for filling complaints on SCORES i. Name, PAN, Address, Mobile Number, E-mail ID
c. Benefits: i. Effective Communication ii. Speedy redressal of the grievances
OUR fact
We are enriched with our awesome funfacts
Testimonial
What Our Client Says